Book your service appointment today!
CALL: (714) 632.1951
EMAIL: sales@supremepower.com
Perfectly balanced to increase traction and performance
Improve your vehicle's handling characteristics.
Corner balancing is one of the most effective ways to improve your vehicle's handling characteristics. Using our Longacre Racing Scales, we'll corner balance and adjust your vehicle's weight distribution to be as close to even as possible. This balanced weight distribution results in increased handling, increased traction, and the most balanced car setup possible.
We love to obsess over the details, so please don't be caught off guard if we ask you how much you weigh. If you're going to corner balance your car, it's essential to take driver weight into account as you'll be in the car driving while it's moving. We'll also make sure your tire pressures are set to the target hot pressures, your fluids are topped off, and your alignment is set before corner balancing. Taking these extra steps allows us to get things balanced down to the last possible fraction of a pound. Will you notice that small difference? Maybe not, but it's our standard to get things as close to perfect as possible.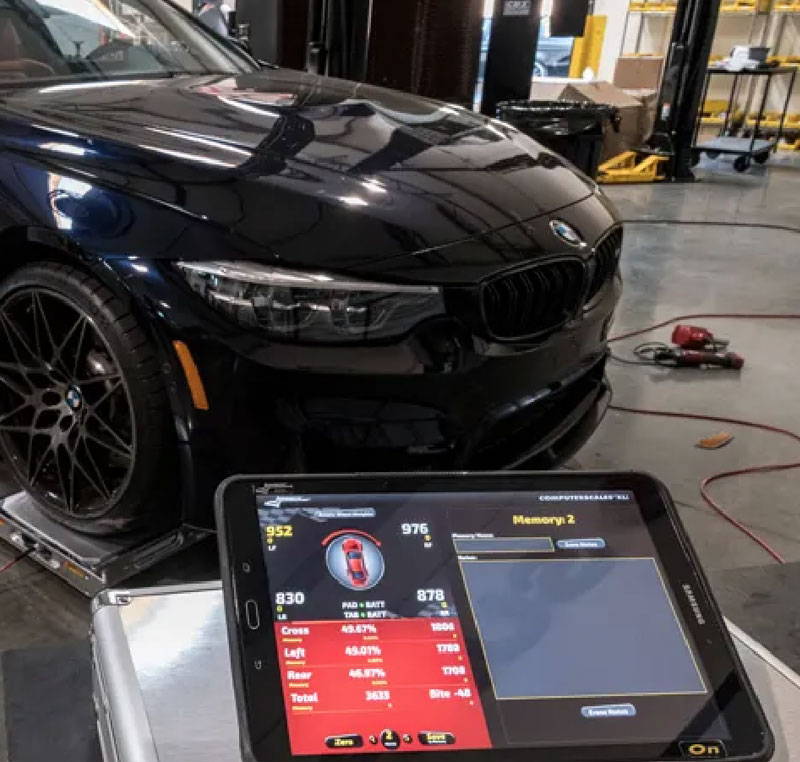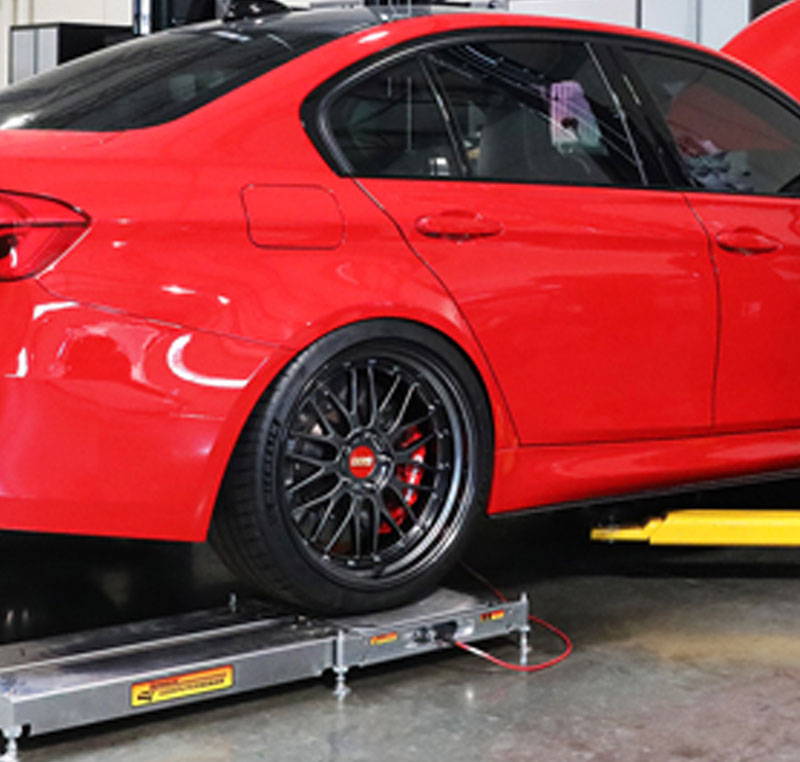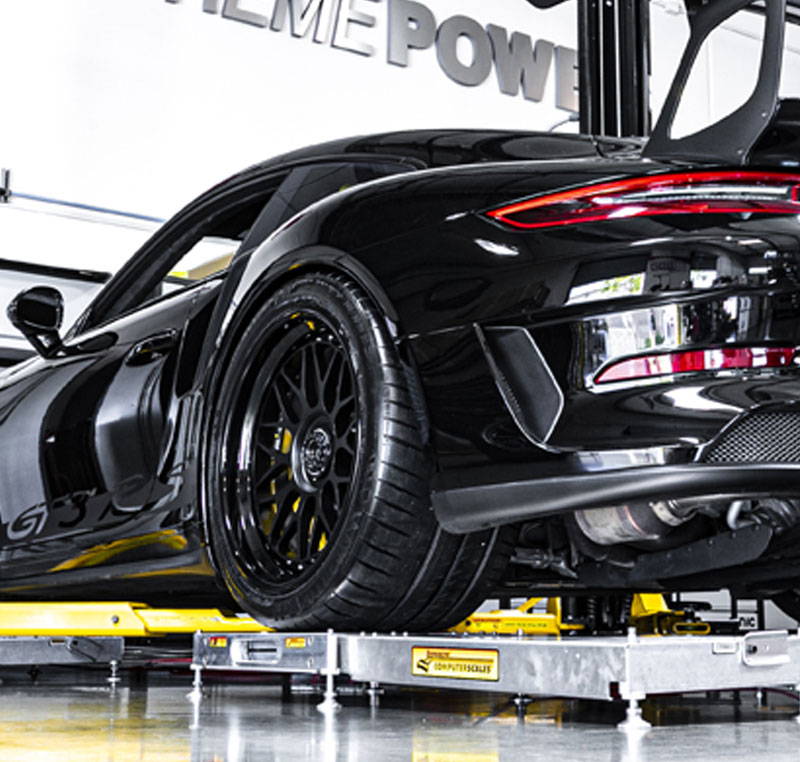 1562 Kimberly Ave Fullerton, CA 92831