Book your service appointment today!
CALL: (714) 632.1951
EMAIL: sales@supremepower.com
Say goodbye to wheel gaps...
One of the best ways to enhance the appearance of your vehicle is to lower your car and fill out its fenders with the right size wheel and tire combination. When done right, your vehicle will possess a more aggressive look that eliminates the wheel gap between your tire and fender while remaining 100% functional and drivable.
When lowering your vehicle, there are two popular options you have to accomplish the job.
Lowering Springs
Lowering springs are used when you'd like to achieve an aesthetic look, without increasing the performance of your suspension. Many companies make lowering springs specific to each model to eliminate most of the wheel gap that exists. The pros of lowering springs are that they are relatively inexpensive when compared to coilovers, and are an excellent option for those that are only after a specific look. The cons of lowering springs are that they offer minimal performance increases, and in some cases, can hurt performance depending upon what type of ride quality you seek. Your car will lower to a preset height, and we will not be able to make any specific adjustments to reduce further or increase the wheel gap. What you get is what you get with lowering springs.
Coilovers
Coilovers are used when you'd like the ability to adjust your ride height precisely to your preferences while drastically increasing the handling of your vehicle. Coilovers will replace the entire shock and damper assembly on your car and will either include or require camber plates. If you're able to, we always recommend choosing coilovers as it allows complete customization of your suspension. You'll get the exact look you're after every time, guaranteed.
There are many different types of coilovers, all tailored at different markets. We recommend consulting with our staff to determine which coilover is best for your specific needs, whether it be street, track, motorsport, or a mixture of all.
---
Wheel Spacers
Wheel spacers are the final piece of the puzzle when making your vehicle stand out. Since most OEM wheels and aftermarket wheels are designed to accommodate a wide range of fitments while being aerodynamic, it can be challenging to achieve that flush fitment without wheel spacers. A wheel spacer sits between the vehicle hub and the actual wheel on your car. It pushes the wheel further out towards the fender to eliminate any gap that exists while increasing the overall track of the vehicle.
If you'd like to obtain a flush fitment without the use of wheel spacers, our wheel specialist, Eric Narenshi, is an expert at helping you choose the perfect offset for your custom set of wheels.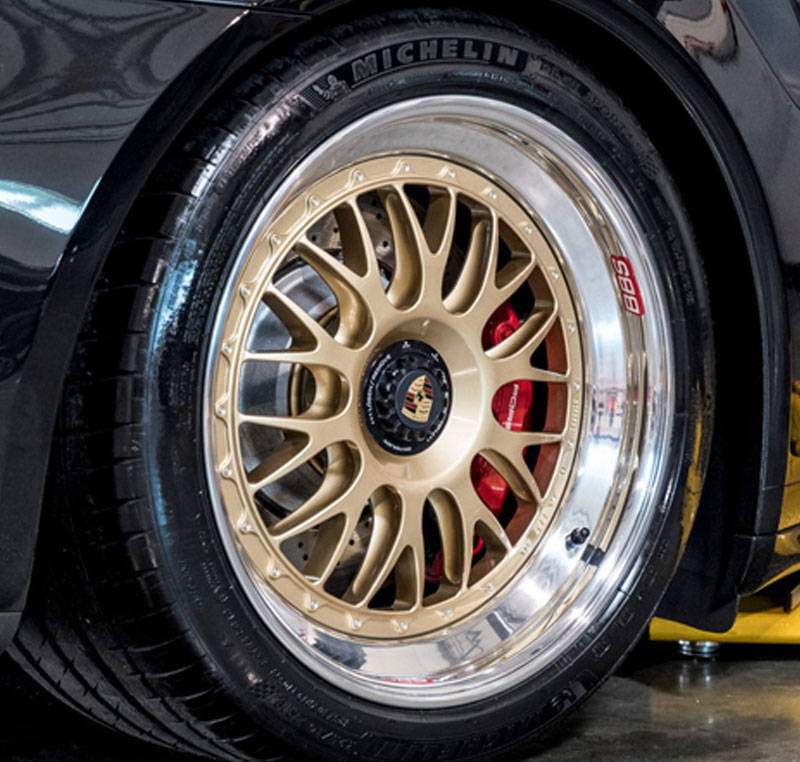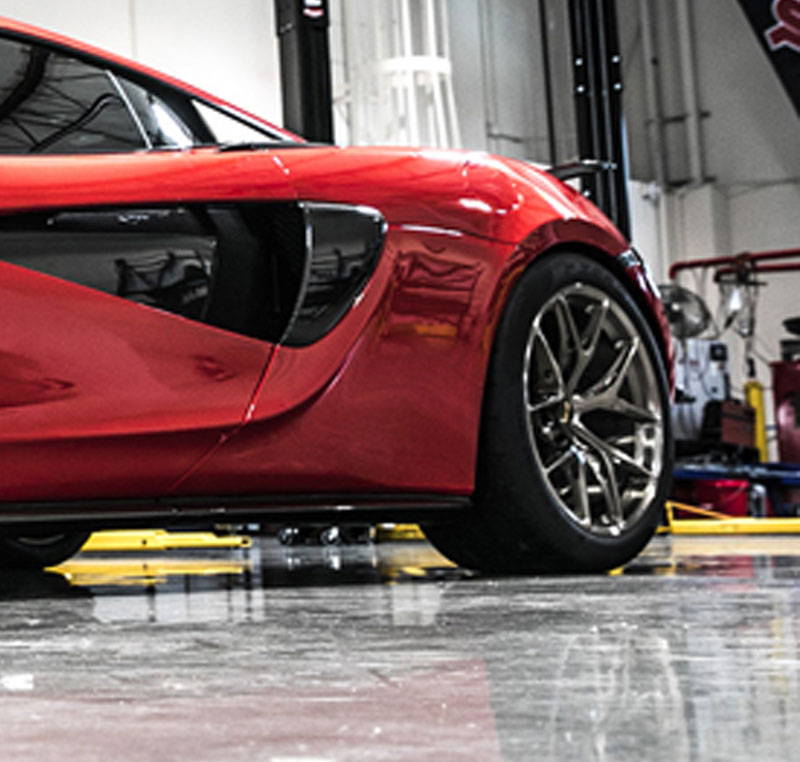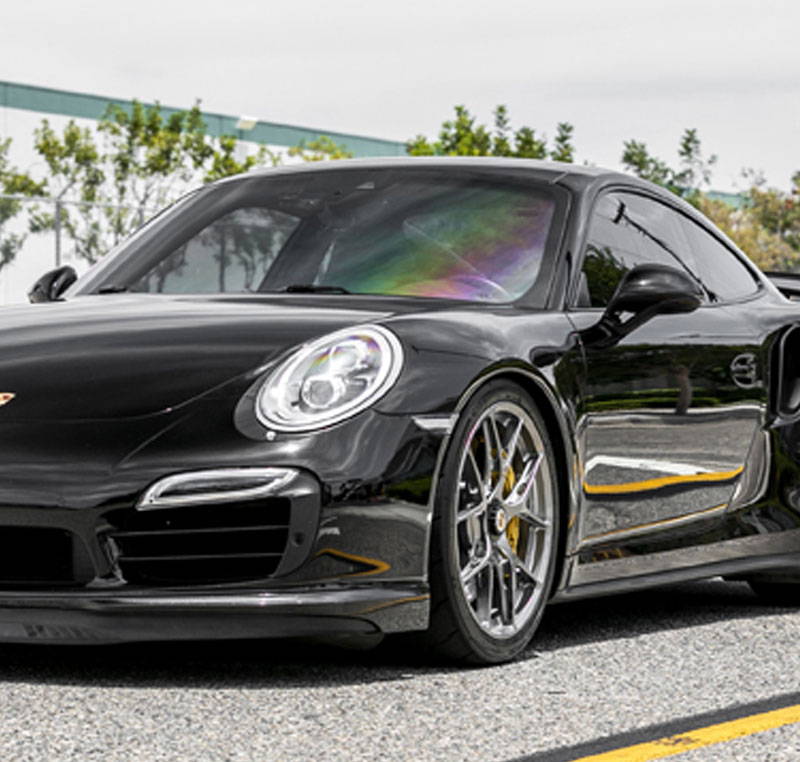 1562 Kimberly Ave Fullerton, CA 92831